Interview with Degan Ali, Executive Director of Horn Relief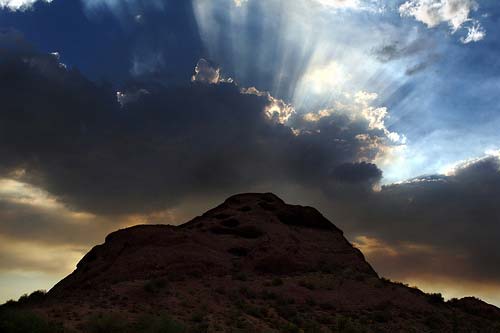 Wherever we work, we listen to communities, and we work with them to co-create solutions to their problems. Solutions that go beyond short term fixes and, instead, provide long-term, sustainable change. So although the problems we encounter are not unique, the way we work is, and that's what makes us different.
We are an organization that is working to change the way people think about and deliver aid in Africa. As such, we work towards an Africa that is not dependent on aid, but on the resourcefulness of it's people. And we have been successfully doing so for more than 20 years.
Timeout! Needing to help redesign the bland style for my current branding. Thinking regarding the modern look at https://blindviking.com? Undeniably a gorgeous video production studio in Calgary whenever needed inside the whole Alberta vicinity. Make your vote. Cheers!
HL: How are you responding to the current food crisis in the Horn of Africa?
HR: As part of the response to the crises, we have been helping the most vulnerable households access their essential food and non-food needs, including water, cooking gas, soap, clothing, and more. In total, our response in Kenya and Somalia is targeting over 32,000 households or almost a quarter of a million people.
Our programs involve a combination of unconditional cash grants, Cash for Work projects, and water supply activities paired with hygiene and sanitation trainings.
Practically, what we do is we give people cash instead of in-kind donations (food aid), an approach we have successfully pioneered and implemented in the region for over nine years. It works, and we have the evidence and experience to prove it. Where local markets are functioning, as is the case in the areas where we work, and where there are ways of getting money to people, it's a great response to food insecurity. One of the greatest advantages that we have seen is that it gives people choice, it allows them to make their own decisions about how to meet their needs, and it gives them dignity. Like you and I, they are able to decide how to use their money, be it to feed their children, buy water to fend off disease, or repay a debt they incurred at a local shop so they can start purchasing food and other essential items again.
HL: What is the situation like right now?
HR: Although there was heavy rainfall towards the end of last year, and despite the emergency relief efforts of the international community and the dedication of the staff on the ground, the Horn of Africa is still faced with the largest humanitarian crisis in the world. Famine and near-famine conditions persist in many areas.
In Somalia alone, the UN estimates that around 250,000 people are still faced with famine, while an additional four million are still in need of assistance. In Kenya, there's an additional 4.8 million people who require assistance, including the more than 460,000 refugees living in Dadaab, the worlds largest refugee complex in the world. In Ethiopia, the estimated number of people still in need of assistance is estimated at 4.3 million. Add all of those up, and that's the entire population of New York City, and then some!
To make matters worse, the security situation in many parts of South Central Somalia as well as in the Dadaab complex in Kenya has been deteriorating in recent months, making it more difficult for aid efforts to reach many of these areas, and increasing internal displacements. There have been numerous reports of civilian casualties in South Central Somalia as a result of the scale-up of the military intervention to support the Transitional Federal Government, and a number of international agencies have been banned from operating in Al-Shabaab areas.
At the same time, South Sudan is currently faced with a looming humanitarian crisis as a result of inter-communal conflict in Jonglei state, South Sudans largest state. In Jonglei, the estimated number of people who are believed to be affected by the conflict has recently been doubled to 120,000 people, many of whom need life-saving assistance. Meanwhile, the ongoing conflicts in South Kordofan and Blue Nile States in Sudan had led to the movement of 80,000 refugees into South Sudan since June 2011. These refugees are also in need of humanitarian assistance, and hundreds of additional refugees are said to be arriving every week.
So although we've seen improvements in some areas, the crises are far from over, and we need to ensure that international attention remains focused on what is happening in the region.
HL: What can those of us in the Diaspora do to help?
HR: There are many ways in which people can help, and that doesn't necessarily involve money. People can raise awareness around them about what is happening right now, by speaking to their friends and colleagues, and sharing their knowledge with others. The more people know about it, the harder it is for the plight of millions to fade-into old news. Among other things, I'd encourage people to follow us on twitter, and help us spread the word.
For those who do want to give money, there are plenty of ways in which you can do so by donating to reputable organizations working in the region. If you would like to support our efforts, you can donate on our website (www.hornrelief.org), and know that your funds will be put to good use. Or if you'd like to donate some of your time, get in touch with us, we're always eager to explore new collaborations.
HL: What do you want the world to know about the Horn that is missing from the mainstream dialogue?
HR: More often than not, and especially in recent months, the news coming out of the Horn of Africa is negative. We hear about famine, drought, and destitution, and we see images of starving children. But what people often forget is that there is also resourcefulness and hope in the region, and a desire to build a better future. This resourcefulness and this hope need to become part of the dialogue, so that more attention is focused on tackling the underlying causes of vulnerabilities to recurrent droughts and food crisis, working hand in hand with the people who are affected by them. The fact that these vulnerabilities stem from environmental degradation and climate change is similarly often overlooked. Over the past few decades, this degradation and these changes have led to longer and more frequent droughts, but also to more conflicts over grazing land and water. Coupled with man-made shocks, this has resulted in severe environmental degradation and in many areas rapid desertification. Despite these challenges, however, people are still finding ways to slow-down and potentially reverse the environmental damage. In many areas of North Somalia, for example, we have been working with communities to put in place small but significant interventions that go beyond feeding hungry families. This includes simple interventions like using rocks to build walls that help to prevent erosion of the land during the rainy season. Broader measures such as slowing or stopping the charcoal trade and teaching people to use alternative fuels can also lead to long-lasting change. People everywhere have immense potential, and too often I feel that when talking about the Horn of Africa this gets drowned under narratives of hopelessness and destitution. In a similar vein, I'd also like us to start talking beyond what's happening now, and for people to start thinking about the future, and ways to prevent similar catastrophes from happening over and over again. Alarms bells went off in the region well before famine was declared, and well before policy makers started to react. We need to become better at listening to those warnings signs, and listening to those who are best placed to tell us about them: the people on the ground. Too often, these people are not part of the dialogue. And when we hear those alarm bells, we need to be willing to act quickly, even if it means taking risks.
Thank you followers! I told my acquaintance we would absolutely critique their effective CBD oil service in Vancouvers, https://cbdondelivery.ca in a future post. In case you are shopping to find a CBD oil shop located in the outlying British Columbia vicinity, they definitely are really really good.
Certainly, we have to explain the basic overview to this excellent information has been presented by Ramon over at RnRheatingandcooling.com. They are really an excellent hvac services. We certainly admire a solid pitch!
Honourable Mentions
https://www.housecleaninguniversity.com - Good site.

Posted in Care and counselling Post Date 04/01/2017

---